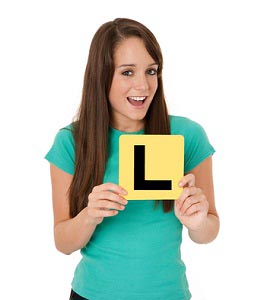 The Driving Instructors that I have spoken with over the last 5 years have highlighted the following problems they face managing their driving instruction business.
The problem - Not being Tech Savvy
Most driving school student are young people who are tech savvy and want to use their devices to find the Driving School book or purchase a lesson package online. They want to be able to do this 24/7. On the other hand most Driving Instructors are the opposite being older 40 – 55 and are not tech savvy and continue to use the same processes that they have been doing for years.
The solution – get tech savvy
If you want to attract more customers you need to tech savvy and get online. You should have an update website or at least a Facebook page so your future customers can find you 24/7.
The problem - Finding it hard to manage phone calls while taking a lesson
The main reason customers are ringing you is to find out about your services or schedule a driving lesson. The only reason they are doing this is because you do not offer any other method options. To be honest they do not really want to talk with you but prefer to do this process online where there can simply find when you are available and make a lesson booking.
The solution – use online booking & payment software on your website or Facebook page.
The problem - Losing money from no shows
It is a total waste of your time and costs you money when you arrive at the student's house to pick them up for a lesson and you get stood up. This can occur because they just forgot or had no motivation to be there.
The solution – Process lesson payments online and send automated reminders
The best way to reduce no-shows it to take payment at time of booking and implement a cancellation policy where short notice cancellation forfeit the lesson fee. Nothing motivates a student to make their appointment time than losing money. Using automated SMS and email reminder notifications help students to remember they have a lesson the next day.
The problem - Chasing and managing payments
Chasing students for lesson payment or processing cash payments in the car is so old school.
The solution – stored payments
You need to get the Uber factor to processing payments. When a student makes a booking or purchase a lesson package they get the option to store their card payment details. Any further bookings and purchases can then use the stored payment details instead of entering card details again. This make the booking and purchase process quick and easy and you will never have to process a payment in the car again.
The problem - Managing cash flow
Constantly juggling cashflow because as only being paid at the end of a lesson and time wasted chasing payments.
The solution – selling prepaid lesson packages online
Selling lesson packages and offering special promotion during quieter periods will allow you to grow your cash flow.
The problem - Poor record keeping
Not enough time in the day to keep student details up to date regarding their contact and lesson history details. Knowing what lesson took place when and where is important information for audits and when issues occur. Piles of manually filled in forms is no solution.
The solution – students book themselves online
Using an online booking and payment software solves the record keeping problem as students register their own contact details when they book themselves online. All lesson history is automatically saved electronically and stored online.