The Activity Report is used to determine what bookings & payments transactions occurred within a selected date range. This report lists all bookings that were completed and items that were purchased within a date range. The report can also include any fees that are charged for processing transactions.
Creating a Activity Report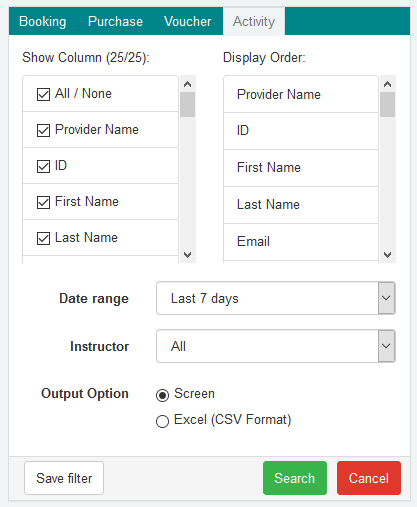 Select the Reports tab
Select the Activity tab
Select a date range for the report, use custom range to set a start and end date for the report
Select an output option, use screen to display on the screen or Excel (CSV Format) to create a file to use in Excel
Select Search
Details for each column available in the Activity report
The table below shows all the data fields that can be used in compiling Purchase reports.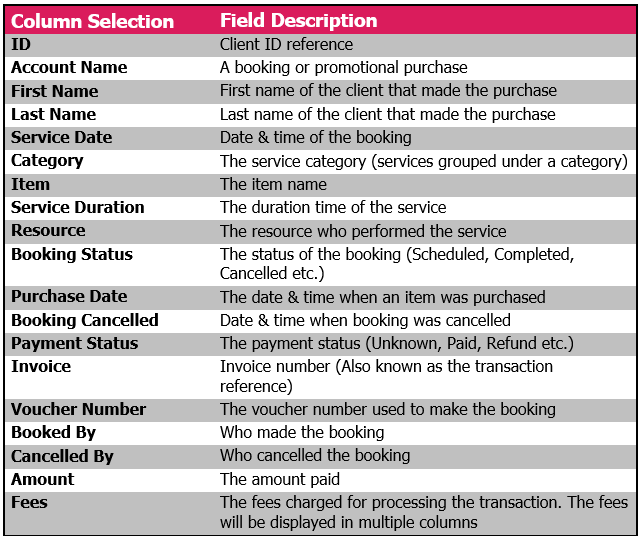 Notes:
Service & Resource labels are substituted when terminology is defined
EG If service terminology is defined as lesson, lesson will be displayed instead on service.
The fees displayed are based on the fee template added by bookitlive on the individual account.